Safety
Safety training policy
Information for permanent and temporary staff
In recent years, we have implemented a safety training policy that concerns both our permanent and temporary staff. This policy covers several types of training: training in the operation of construction machinery, authorisation to operate construction machinery and training for working at heights.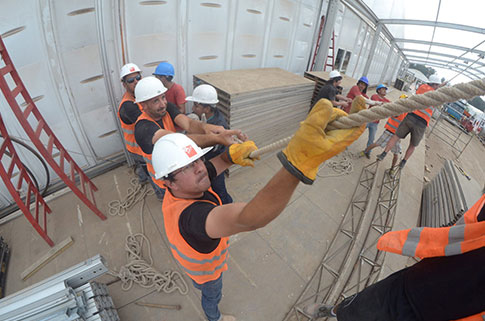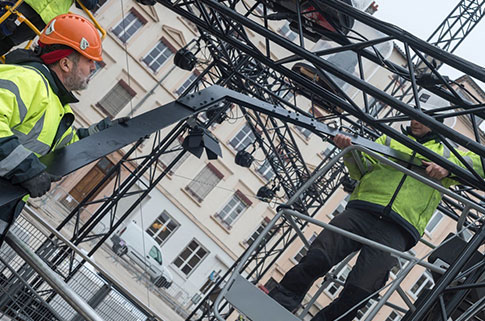 Personal protective equipment
The safety of our teams is paramount
We provide all our staff (permanent and temporary) with the following types of personal protective equipment: gloves, helmets, protective footwear, hearing protection and safety harnesses (depending on the requirements of the service to be performed).
Respect for working hours
All assembly, operation and dismantling services are carried out in full compliance with labour laws.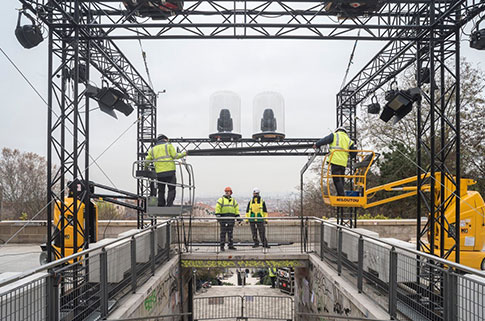 Our other commitments: