Air Conditioning
Choose the temperature you want, when you want it
We offer you optimal heating and air conditioning solutions to ensure that your event takes place in the best conditions, whatever the season, the size of the space in question and the nature of the building (traditional or temporary).
Our air conditioning solutions: Split and mobile air conditioner - Chiller - Roof top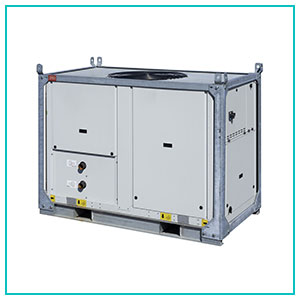 ​
Water-cooled chillers
The water-cooled chiller is used for heating or cooling large spaces
The chiller is installed in a plant room, or outside. It is used to feed a network of chilled water tubes, which serves fan-convectors, ceiling vents, reversible air/water consoles etc.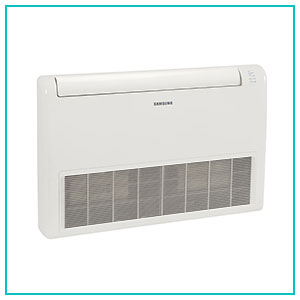 ​
Split
The reversible air conditioner works in combination with an appropriate outdoor unit. Versatile and quiet, the reversible air conditioner ensures warmth in winter and freshness in summer. Often used in commercial premises, large reception rooms or server facilities.
​
Single unit
Mobile monobloc air conditioning for small premises or offices.
Mobile air conditioner for surfaces between 12 and 20 m². On casters for greater freedom of movement. Ideal for offices, small premises or gardens. No exterior unit. Option to rent without the services of a professional.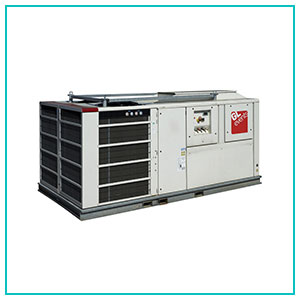 ​
Roof top
Roof top is an air conditioning and heating unit that is used for the treatment of large areas of around 1200 m².
The roof top is a single air conditioning and heating unit, which, depending on the situation, can be positioned on the roof or on the ground. It is suitable for large premises such as supermarkets, department stores, warehouses, factories, etc... The roof top is compact and integrates all the components needed for heating, cooling and ventilating new air from one single power supply.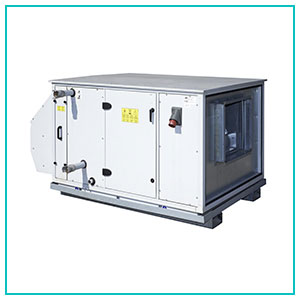 ​
Air handling unit
The air handling unit ensures air renewal for large premises especially those in the service sector.
Air treatment station designed to extract stale air and provide fresh air in service sector premises and meet the current and future requirements of energy efficient buildings. Volume processed: < 800m²