Rental of professional audiovisual equipment
For a total success of your event project, our experts will accompany you from the specifications to the installation of the professional audiovisual equipment that we offer for rent. At each step of the preparation of your event, our team will bring you the technical audiovisual and logistical solutions necessary for the smooth running of your event. We are at your service to meet all your professional audiovisual equipment needs.
Blocs éditoriaux
Ckeditor
Rental and installation of audiovisual equipment for events
GL events, a leading provider in professional audiovisual equipment rental and installation
Reference audiovisual service provider
For more than 10 years, GL events has been one of the leading technical partners specialized in the rental and installation of professional audiovisual equipment, as well as the organization of your events. As a provider of every type of technological service for events and performing arts shows, from design to production, our teams offer you A-to-Z support and deliver comprehensive, personalized services in the field of professional audiovisual equipment.
Technical and logistic service of proximity
Thanks to our different agencies located in Paris, Lyon, Cannes, Strasbourg and Clermont-Ferrand, we can respond quickly to your needs and manage your event project on a technical and logistical level efficiently, while also prioritizing local supplies and short distribution channels.
Audiovisual solutions adapted to your event project
In France and abroad, we work alongside you to create vibrant, unforgettable events, whether they be small private receptions or large-scale events: conventions, congresses, conferences, weddings, festivals, concerts, exhibitions, trade fairs, corporate events, sports events, political events, etc. We work on over 1,000 events a year and can therefore draw on unrivalled expertise and exceptional versatility to deliver your projects. We always pay particular attention to the quality of the service in each of our areas of expertise: lighting and structures, sound, video, innovation, digital solutions and simultaneous interpreting.
A cutting-edge range of professional audiovisual products for events
Wide range of audiovisual products for rent
As a specialist in the rental and installation of professional audiovisual equipment, GL events provides a wide range of products to meet the needs of your event project: spotlights, mixing desks, power units, amplifiers, speakers, TV screens, video projectors, LED lighting, effects, interpreting cabins, VR headsets, etc. Thanks to our research and development department, we offer a range of top-quality, cutting-edge technological products, drawing on the latest developments and innovations in the sector.
Rental of innovative professional audiovisual equipment
We are constantly renewing our stock of professional audiovisual equipment available for rental and therefore always have the latest, high-performance, energy-efficient products at our disposal in order to respond quickly to your event's requirements.
Turnkey audiovisual solutions
As a technical audiovisual service provider, GL events can meet all your requirements and expectations to ensure the success of your event from start to finish, from consulting and design to production and delivery. We create turnkey audiovisual solutions to meet all your needs and project constraints (technical, logistics, human resources, etc.). Part of our day-to-day job is to guide you through each stage of your event project and manage any unforeseen incidents. Our expertise will guarantee your event is a success.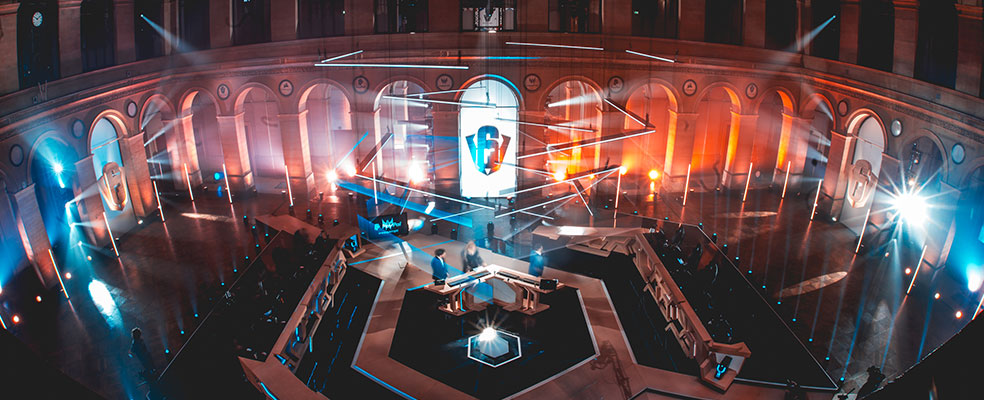 Do you have an event project requiring
the rental and installation of professional audiovisual equipment?
---


Discover the GL events Group catalogue and order your audiovisual equipment online.