Our Digital Event Solutions
Digital solutions for hybrid and 100% digital events
GL events, a provider of digital solutions for professional events
As a provider of digital event services, GL events offers a whole range of connected audiovisual solutions to digitize your events, whether they be congresses, seminars, webinars, web conferences, general meetings, conventions, press events, round tables, presentations, etc.). Our digital event production services enable you to connect with a large audience of both in-person and remote participants so that you can continue to bring together and engage with your community via a digital or hybrid event, i.e. an event combining a physical, on-site component and a virtual component.
The opportunity to stay connected with your target audience, even from a distance
Due to the dramatic effects of the 2020 health crisis, travel may continue to be restricted or limited. Nevertheless, we can help you ensure your events go ahead, even remotely thanks to our digital event solutions.
Digitizing your events gives you the opportunity to highlight your content and your community by creating unique experiences that have real meaning and emotional impact. Your digital event becomes a communication medium in its own right.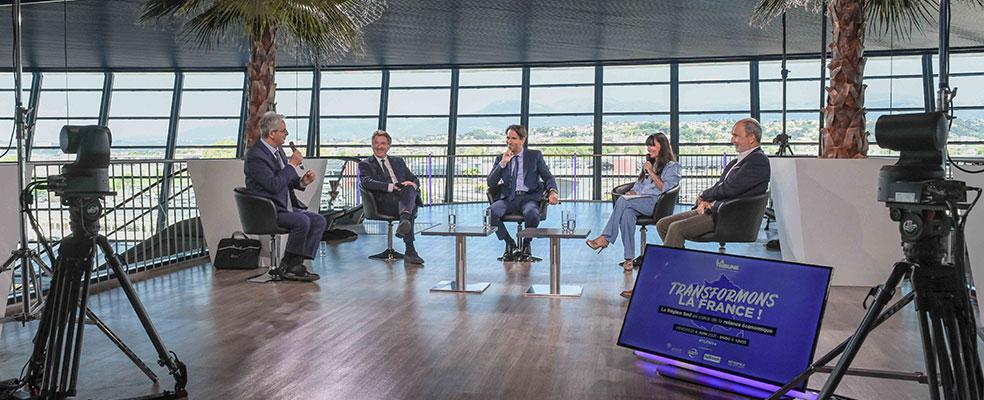 Acknowledged expertise in digital event project management
Our expertise in event design, digital audiovisual solutions and logistics ensures that your digital events are fully operational from the very first minute they start.
Each and every step of your project is managed by our teams in order to deliver a comprehensive digital event solution adapted to your needs: initial brief, consulting, design, project supervision, installation, testing, live operation and production, and dismantling after the event.
Digitize your events with our connected solutions
From the creation of a TV broadcasting studio or an interactive web platform through to the recording and streaming of your digital event, or the organization and management of a multiplex system, our teams provide you with support throughout the project and deliver digital event solutions tailored to your specific needs.
 
Discover our digital event solutions for your 100% digital or hybrid events.