NEW AUDIOVISUAL EQUIPMENT FOR EVENTS
19 January 2022
To enhance your face-to-face, hybrid or 100% digital events with lighting, sound, video capture/diffusion, simultaneous interpretation and a streaming system combining performance and creativity, new audiovisual equipment has been added to our warehouses.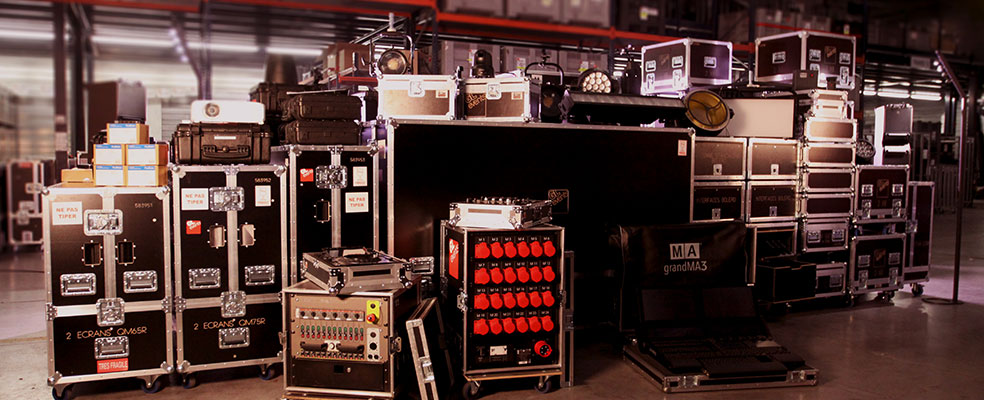 A large choice of professional audiovisual equipment for your event
Our rental fleet is equipped with the latest generation of audiovisual equipment for your event, whatever its nature: festival, concert, theater, convention, exhibition, cocktail party, product launch, public or trade show, etc.
We select internationally renowned brands: Barco, Samsung, Robe Lighting, L-Acoustics, Blackmagic Design, CM, SIXTY82, etc.
Here are some examples of references available for your next event projects:
Samsung LED 4K QM screens from 55 to 98 inches
Panasonic HD AW-UE150 turret camera
Robe Esprite Profile LED projector
Technopar T4 black standing buffet pole with 4 battery powered spotlights
I9 PC station with vMix 4K 4 call or vMix Pro 8 call software
Barco UDM-4K22 laser projector
Barco TLD+ UST 90 optics 0.40:1 WUXGA /0.43:1 4K
Barco TLD+ UST 90 optics 0.68-0.87 WUXGA /0.73-0.94 4K
L-Acoustics KARA II Speakers
L-Acoustics KIVA II speakers
Martin Mac Aura PXL projector
Blackmagic Design ATEM Mini Pro Mixer
Blackmagic Design ATEM Mini Extreme Mixer
Riedel Bolero 4-station HF Dect intercom system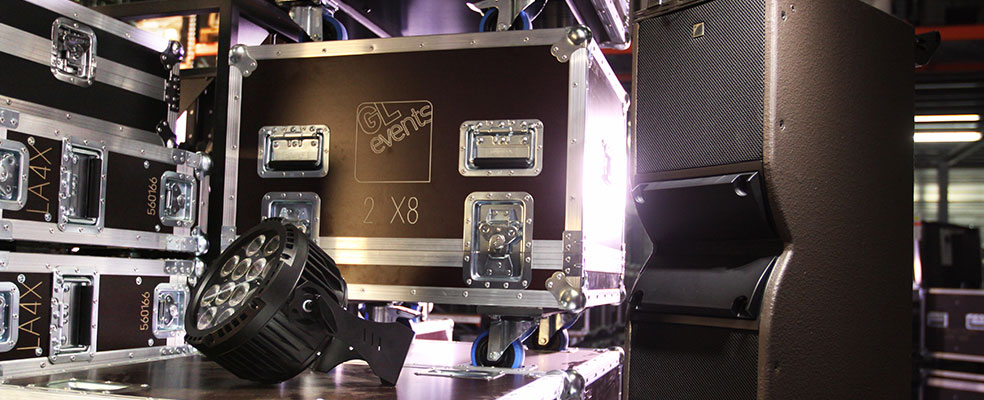 Advantages of an audiovisual equipment park in constant renewal
GL events, technical service provider for events, constantly renews its audiovisual equipment in order to guarantee a quality of service for unforgettable events. This renewal has 2 major advantages:
To provide you with ever more innovative and energy-efficient products
Indeed, the new audiovisual equipment is more innovative technically (speed, ease of use, remote control, ergonomics, etc.) and less energy consuming (LED technology, autonomy, new standards, etc.).
Responding reactively to all your requests
Increasing our quantities of audiovisual equipment for rent allows us to be autonomous on your events throughout France.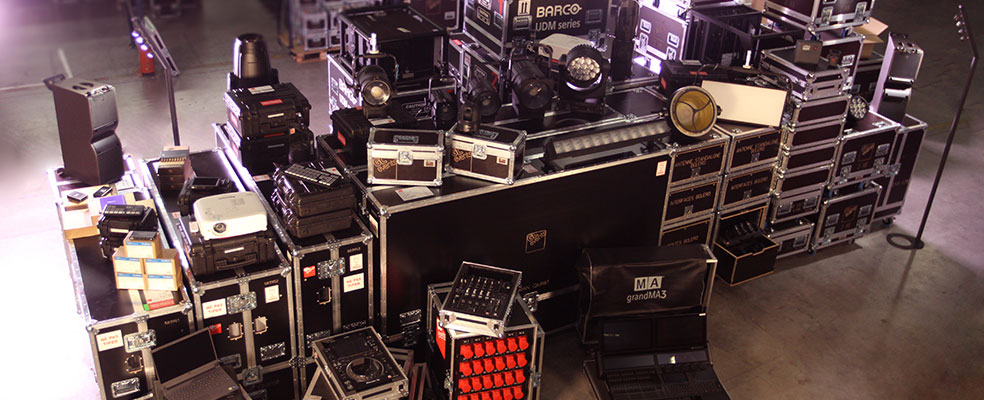 Treatment of the audiovisual material at the end of exploitation
We regularly organize second-hand sales operations for our employees and the general public in order to promote the second life of the equipment.
When audiovisual equipment reaches the end of its life, we collaborate with numerous organizations for the treatment and recycling of waste:
Ecosystem (light bulbs, lamps, electronic equipment and mobile air conditioning) → 6.302 tons delivered in 2020
Corepile (batteries) → 708 kg delivered in 2020
Munoz (metals and iron)
In addition, we also give a second life to our computer equipment by donating to the APPIA association, which then sends this equipment to African schools.
I WOULD LIKE TO MEET AN EXPERT
Read also: