MOBILE ELECTRO-HYDROGEN GENERATOR
This revolutionary new mobile power generator produces all the electricity required for your event with no polluting emissions. With our electro-hydrogen generators (GEH2®), you benefit from innovative technology that will catch the attention of your customers, visitors and employees. We are at your disposal to answer any questions.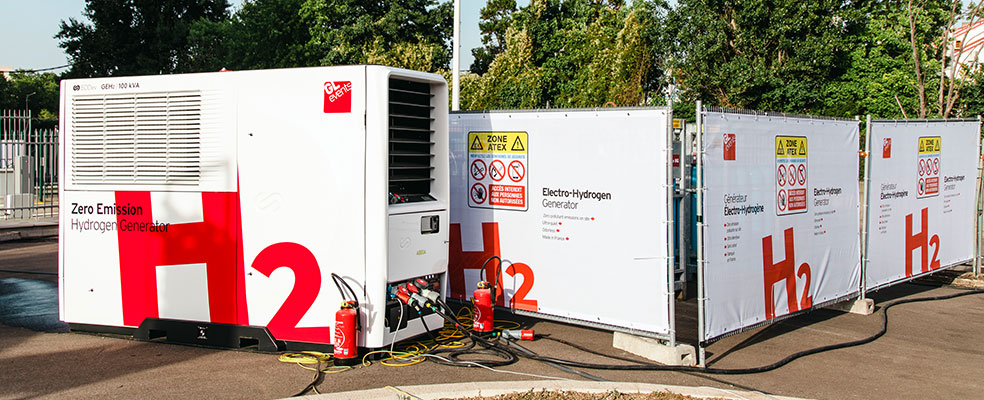 Mobile electro-hydrogen generator adapted to the needs of events
A new hydrogen-based power production solution
GL events has invested in a revolutionary hydrogen-based technology, developed by Energy Observer Developments (EODev). This French company is helping to speed up the energy transition with its sustainable, well-designed solutions.
From mid-2022, we will be able to provide you with an innovative range of 100 kVA mobile power generators that run exclusively on hydrogen.
Advantages of this solution
No pollutant emissions
Ultra-quiet
Odorless
Instant start-up
Embedded smart system (4G connection and remote monitoring)
Optional remote touch-screen
Continuous operation thanks to its double adduction system
Can be stacked up to 2 units high (reduced footprint and greater visibility)
Production of heat and/or domestic hot water (co-generation)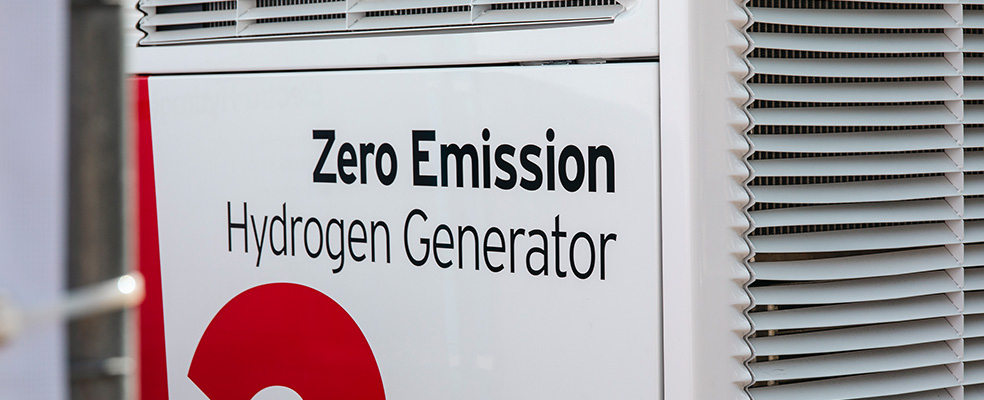 Increase your visibility and credibility
Our sustainable energy production solution gives you the opportunity to make your event environmentally responsible. Stand out and get the attention of your customers, visitors or employees by choosing this innovative power-generation solution that will enhance your company's image during your event.
Having access to a sustainable energy source that has no impact on the climate is an undeniable asset that will contribute to the reputation of your event, as well as that of your company or organization. Made in France, this mobile power generator gives you the opportunity to associate your brand with zero emission technology based on hydrogen.
Would you like more information about our mobile electro-hydrogen generators?